The ERP space 20 years back was nothing similar to the ones that we have now. Head over to this article that captures the move from the Green screen days to the present day SaaS and Cloud.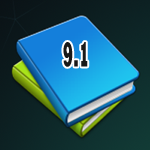 Here's a list of PeopleBooks 9.1 that are available online. We have also included the PeopleTools 8.50 PeopleBook so that all's in one place.

Here's a list of PeopleSoft companies in India. These companies do PeopleSoft related projects that range from support and maintenance to implementations.
While there are a multitude of UNIX commands out there, as PeopleSoft consultants, we do not need to use all of these on a regular basis. As you may know,… Read more »

Introducing Topics on Demand! If you have a topic that you would like us to cover, this is where you can ask for it. Once we get some requests, one… Read more »
Founded in 1987 by David Duffield and Ken Morris at Walnut Creek, CA, USA, PeopleSoft came out with its first HRMS product in 1988. That marked the beginning of the… Read more »