I'd earlier written about sending HTML emails from PeopleCode here and more recently here. In both these posts, the email text was hardcoded thereby making it not possible for the… Read more »

HTML emails are way better than the boring text emails. In this post, I will show you how to send an HTML email using the MCFOutboundEmail Class. This method gives you a flexible solution that is very easy to use – as easy as using SendMail().

Most of us here follow the good practice of executing our SQL statements directly against the database before using them within an SQLExec in PeopleCode, a view or an SQL actions in App Engines. Even after following this, we might get hit in some situations. Read on to find more.
While writing App Engines, we normally write one SQL statement per SQL Action. But in certain situations, we may need to change this style. This post explains how to put in multiple SQL statements into a single SQL Action.
Your interface that uses File Layout and App Engine to load CSV files into PeopleSoft starts receiving Numbers that use comma as decimal separators. The interface will normally fail – here's a simple technique to address this situation.

Sometimes, you will need to separate out the filename from the filepath + filename string. This post provides a function that helps you do this easily.

In this article we explore how to populate a PeopleSoft dynamically using PeopleCode. Sample PeopleCode has also been provided.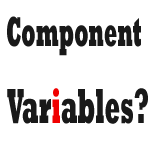 A variable declared as a Component variable remains defined and holds the value as long as any page in the component in which the variable is declared remains active. This post explains some important considerations to be observed while using component variables.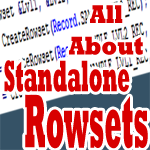 If we need to access data in records that are outside of the component buffer, we need to use Standalone Rowsets. This post will take you through the steps involved in creating and manipulating data using standalone rowsets.

Think-time functions in PeopleSoft, unlike other functions suspend the component processing for a while. This post discusses think-time functions in detail and where not to use them.