List/Grid
Archive:
Page 6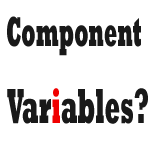 A variable declared as a Component variable remains defined and holds the value as long as any page in the component in which the variable is declared remains active. This post explains some important considerations to be observed while using component variables.
Grids in PeopleSoft allow us to display tabular form of data on a page. Read on to find a complete reference on grids in PeopleSoft.

PeopleSoft Application Messaging is an integration technology used to integrate PeopleSoft applications with each other and third party systems. An App messaging system consists of the following PeopleSoft objects: Message… Read more »
PeopleSoft Pure Internet Architecture or PIA is PeopleSoft's 4 Tier mode. The client here is the web browser which connects to the web server. The webserver connects to the Application… Read more »
In a PeopleSoft 3 Tier Mode, the client application connects to the Application Server which is already connected to the Database server. So the Connect ID and Password is not… Read more »

In 2 Tier Mode, the Application Designer connects directly to the Database. PeopleSoft developers use a 2 tier connection via the App designer to develop PeopleSoft applications. This setup requires… Read more »

Related Language Records are special records that store language sensitive information in all required languages other than the base language of the system. This post explains how this is done.

Application Engines are PeopleSoft's way to tie SQL and PeopleCode into a powerful processing engine which can run synchronously as well as in batch mode. App Engines are well structured and easy to debug. In this post will see how TRACE an App Engine program.
PeopleSoft Component Interface (CI) exposes a PeopleSoft Component for synchronous access to other applications written in PeopleCode, Java or C++. We can consider CI as the means by which PeopleSoft enforces encapsulation by limiting external access to just what is made available through the CI and nothing more.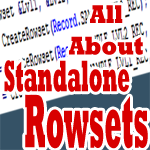 If we need to access data in records that are outside of the component buffer, we need to use Standalone Rowsets. This post will take you through the steps involved in creating and manipulating data using standalone rowsets.