List/Grid
Archive:
Page 8

Enterproses are increasingly moving towards the cloud model and HP is all set to enter the market with its 'HP Private Cloud Solutions for Oracle Applications'.

Wipro Technologies has announced that it has won an Oracle North America Titan Award for the Human Capital Management Solution category. The award was handed over at the North American Partner award ceremony held at Oracle Open World on 19th September 2010.

The long wait for Fusion Apps is over … well almost; Oracle has confirmed that the Fusion apps would be available by Q1 of 2011. Fusions apps which took over 5 years in the making has as many as 100 modules that are highly configurable spread over seven product families.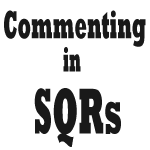 It's always a good practice to comment your code. By doing this, your code become more understandable and thus maintainable. This holds good for all programming languages and SQR is no exception.

CherryRoad Technologies Inc., a leading integrator of enterprise software and an Oracle PartnerNetwork Platinum Partner, announced today that it has signed a definitive purchase agreement to acquire the U.S.-based Oracle PeopleSoft ERP business of MAXIMUS, Inc. (NYSE:MMS), a leading provider of government services worldwide.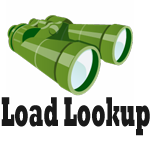 It's common to join tables within SQRs to retrieve data from normalized tables. As SQL statements consume significant computing resources, such joins may be a hindrance to performance of the SQR. Further, as the number of tables that are used in the join increases, the performance decreases.

Generating multiple reports in SQR is common these days. Writing SQRs that produce multiple reports have many advantages over the other approach of having multiple SQRs do this job. This post discusses how to generate multiple reports in SQR.

It has been just 357 days since PeopleTools 8.50 became generally available and today Oracle has made PeopleTools 8.51 generally available. This shows Oracles commitment towards sustaining the PeopleSoft suit of applications.

Birlasoft, the global IT services business of the 150-year-old multi-billion dollar CK Birla Group, announced today that it has attained Oracle® PartnerNetwork (OPN) Platinum status, an elite level of Oracle partnership.

Think-time functions in PeopleSoft, unlike other functions suspend the component processing for a while. This post discusses think-time functions in detail and where not to use them.