List/Grid
Tag Archives:
PeopleSoft Tutorials

It's very important to have your SQL client to take full advantage of your local PeopleSoft installation. In this step-by-step tutorial, I will show you how to get your SQL Developer up and running in minutes.

In this step-by-step tutorial, I will show to get the latest PeopleTools up and running on your laptop within minutes so that you can fully utilise your local PeopleSoft installation.
If you want to have your own local PeopleSoft installation, look no further. This post shows you exactly what I did to install PeopleSoft 9.2 / PeopleTools 8.54 on my Windows 8.1 laptop using Oracle VM Virtualbox.
This post will help you create your first XML Publisher report using Query as a data source. If you are a business user or a functional consultant trying to learn this reporting tool, you have come to the right place.
Looking to learn XML / BI Publisher? This is the first post in the XML / BI Publisher tutorial series and will help get the ground work done before you start using this powerful reporting tool.
Do you frequently enter similar kind of Journals in which the Chartfield combinations mostly remain the same? SpeedType can help you key in such transactions faster. This post explains how you can easily set up and start using this cool feature.

There are numerous ways in PeopleSoft to allocate indirect costs to different departments, or operating units or any other Chartfields. This post will show you how to do this using Statistical Accounts.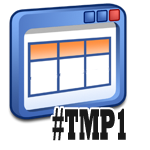 Have you come across a situation where you had to insert a large number of effective dated rows into a table? Here's an easy way to accomplish this using Temp tables. Keep reading for a quick tip.
TraceMagic, released in July, 2012, is a utility that developers and administrators have been waiting for for quite long. Here's all you need to know about the tool.

Field level auditing captures changes in one or more fields which are then stored in PSAUDIT record. This tutorial will show you how to set up auditing on a Field.