List/Grid
Archive:
Page 11

I was going through my archives and found these screenshots of PeopleTools 7.02 signon window, the loading screen and PeopleSoft 7.0 application – this was from the time when PIA… Read more »
While there are a multitude of UNIX commands out there, as PeopleSoft consultants, we do not need to use all of these on a regular basis. As you may know,… Read more »
Amazon Kindle is the new sensation in the knowledge space. Authors and publishers are vying to extend the reach of their publications by making them available in a format supported by this powerful little device. Oracle, as always, is in the forefront by making PeopleBooks 9.1 available in the .mobi format.

Barely a week after PeopleTools 8.50 became generally available, Oracle has announced the general availability of PeopleSoft HRMS 9.1 It says that customers can start downloading it from the Oracle… Read more »

As mentioned in our previous post on the release date of PeopleTools 8.50, Oracle has kept the word. The much anticipated Tools 8.50 is now generally available. There has been… Read more »

After my last post on PeopleTools 8.50, I, like every one else, was anxiously waiting to know the date of this Tools release. It was at this time that I… Read more »
It has been a long time! I was looking for something big to come my way to resume blogging about PeopleSoft. And this evening it just happened… yes, got a… Read more »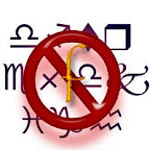 Last week we were discussing about a piece of code that would remove special characters from a string. This was used in an SQR that writes to a .csv file…. Read more »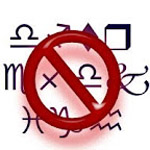 This week was hectic! Though we had a very normal start, a couple of critical job failures knocked us mid week taking away all our coffee breaks! Once the jobs… Read more »

This post is in response to Fred's request on ToD. He had asked for an SQR program that would read from a flat file and update the values to a… Read more »