List/Grid
Archive:
Page 7

Related Language Records are special records that store language sensitive information in all required languages other than the base language of the system. This post explains how this is done.

Oracle has made the presentations used at Open World 2014 available for download this time too. Here are all the ones that are related to PeopleSoft.

Application Engines are PeopleSoft's way to tie SQL and PeopleCode into a powerful processing engine which can run synchronously as well as in batch mode. App Engines are well structured and easy to debug. In this post will see how TRACE an App Engine program.

The presentations used at Oracle Open World 2013 has been generously made available for public, this time too, by Oracle. Here are all the ones that are related to PeopleSoft.
PeopleSoft Component Interface (CI) exposes a PeopleSoft Component for synchronous access to other applications written in PeopleCode, Java or C++. We can consider CI as the means by which PeopleSoft enforces encapsulation by limiting external access to just what is made available through the CI and nothing more.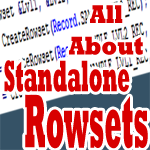 If we need to access data in records that are outside of the component buffer, we need to use Standalone Rowsets. This post will take you through the steps involved in creating and manipulating data using standalone rowsets.

It often requires us to invoke OS commands from within an SQR. Today we will see how to use the call system command from within the SQR to invoke a UNIX script.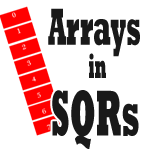 An Array, like a database record, is organized as rows and columns. But unlike a database record, Arrays exists only in memory and NOT in the disk. This post discusses the arrays in SQR in detail

This solution showcases an ideal environment for hosting complex multi-tier PeopleSoft Financial Applications for enterprise-scale customers.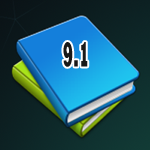 Here's a list of PeopleBooks 9.1 that are available online. We have also included the PeopleTools 8.50 PeopleBook so that all's in one place.